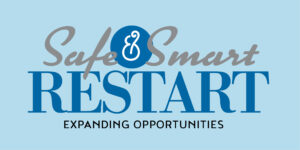 On this page, Western Suffolk BOCES will continue to update parents, students and staff the Safe & Smart Restart school reopening plan for the 2020-21 school year. Have a question? Email restart@wsboces.org
DAILY COVID-19 POSITIVE CASE REPORT
Below are the Western Suffolk BOCES locations at which positive COVID-19 cases were reported on the current school day. Please note that ALL students and staff who are identified as close contacts of a positive COVID-19 case are contacted personally by a school administrator and directed to remain at home pending further direction from the Department of Health.
Cases are reported to this page each school day only after contact tracing has been completed. If contact tracing is completed after 3 p.m., the case will be posted to the next school day COVID-19 Daily Case Report.
August 2, 2021 Positive Case(s) of COVID-19 was reported at:
Learn More about Our Special Education Programs
Please click the school name to learn more about our individual schools:
Special Education Program Information Session for Parents
Western Suffolk BOCES conducted an information session especially for the families of our Special Education students on Wednesday August 19 at 3 p.m. You may view a recording of the livestream on the Western Suffolk BOCES youtube channel. Please note that individual special education presentations by building are also being prepared.
Secondary CTE Parent Information Session
Wilson Tech conducted an information session for parents of high school students enrolled in Secondary CTE programs at Wilson Tech. The session was held at 1 p.m. on Wednesday, August 19. If you would like a copy of the presentation, please email your request to restart@wsboces.org and write "CTE Presentation" in the subject line.
Parent Information Session
Western Suffolk BOCES hosted a virtual information sessions for parents/students on Thursday August 13 at 11 am and at 6 pm. You may view a recording of the livestream on the Western Suffolk BOCES youtube channel.
Staff Information Session
Michael Flynn, Chief Operating Officer, conducted an information session for Western Suffolk BOCES staff on August 18, 2020. Staff who would like more information about that session should email restart@wsboces.org with questions.
Safe & Smart Restart Newsletter Archives