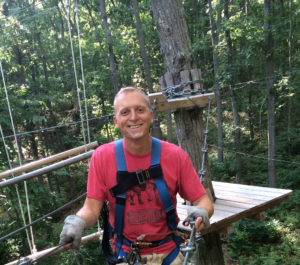 Daniel Oggeri, Program Coordinator
Dan holds a Bachelor of Science degree in Biology Education from Marist College, a Master of Science in Earth Science from LIU Post, and an Advanced Certificate in Educational Leadership from LIU Post.  These degrees have allowed Dan to teach a wide array of science courses throughout his career, including AP Environmental Science, AP Psychology, Living Environment, Earth Science, Marine Biology, PLTW Civil Engineering and Architecture and middle school science.  Always fascinated by nature, the outdoors, and science, Dan has brought the outdoors into the classroom throughout his career and has challenged his students to make connections between the material being covered in class and their everyday lives. Dan's extensive experience in science education gives him a unique perspective on how the Outdoor Environmental Education programs at Western Suffolk BOCES can best serve our students, particularly through the integration of the ever-evolving field of STEM.   In addition to teaching, Dan has also served as a science chairperson and an Advanced Placement Coordinator for several years.  In his spare time Dan likes to hike, camp, ski, surf, and read.
---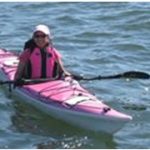 Peggy Unger, Exploratory Enrichment and Excursions Coordinator
Peggy plans, develops and implements a wide variety of programs to enrich learning whether these experiences are in schools, on field trips or during residential programs. She also organizes programs with Stony Brook University, Brookhaven National Lab and the New York State Science and Engineering Fair. After graduating from the University of Pittsburgh, she began her professional career at Time Magazine. Before joining the Outdoor Education Program, Peggy worked for the Smithtown School District. Horticulture, kayaking and international travel are a few hobbies that fuel her passion for nature and the outdoors.
---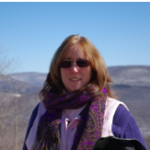 Jill Lau, Program Assistant
Prior to working at the Outdoor Environmental Education Program, Jill volunteered for 12 years with the Boy Scouts of America and as a PTA representative, bringing Western Suffolk BOCES Arts-in-Education and Exploratory Enrichment Programs to the Smithtown School District. As a Program Assistant, she is thrilled to support programs where students get outdoors to experience hands-on science and learn about their environment. She feels fortunate that she can continue to support the Exploratory Enrichment Program enhancing student's learning experiences in and out of the classroom. In her spare time, she enjoys the out-of-doors, whether she is gardening, playing golf, traveling or just exploring the beautiful resources right here on Long Island.
---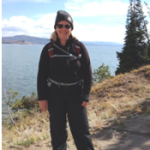 Jennifer Cressy, Connequot River Outdoor Learning Lab Site Director
Jennifer has a Bachelor's degree in English with a concentration in environmental science from SUNY Fredonia as well as a bachelor's in Interdisciplinary studies with a focus in environmental conservation from Long Island University – CW Post. She also studied for her Master's in Education with certification at the secondary level from SUNY Brockport. As an environmental educator, her experience with students spans grades pre-k through high school including a range of learners with a diversity of needs from special education and gifted and talented students to youth at risk, to English language learners to general education classes. Her own experiences camping, hiking and traveling across the United States have fueled her interest in the environment and its stewardship, but the ocean keeps her anchored to her family, dogs, and home on Long Island.
---
Jenna Van Haren, Sunken Meadow Outdoor Learning Lab Site Director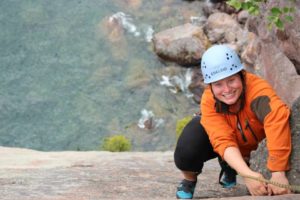 Jenna has worked in environmental education since graduating with her Bachelor of Science in Biology from the University of Wisconsin- Eau Claire in 2011. Her teaching experience on the beaches of Cape Cod, the mountains of Southern California and the prairies of Minnesota inspired her to grow her own Environmental Education. She graduated from New York University Steinhardt with a Master of Arts in Environmental Conservation Education in May 2016. She continues to learn more about the outdoors of Long Island while teaching students how to make lifelong connections with nature. Her favorite outdoor activities include bug hunting, rock climbing, and hiking.
---
Mary Peterle,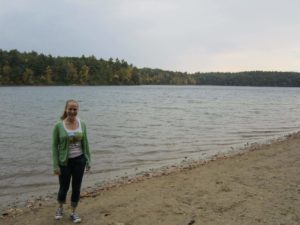 Caleb Smith Outdoor Learning Lab Site Director
Since graduating from Roger Williams University with a degree in environmental studies and theater, Mary has dedicated much of her career to environmental education. As an AmeriCorps alumni, she shared her love of the outdoors with at-risk youth as a science educator in New England. As an ocean enthusiast, she had the joy of teaching visitors of all ages at the Long Island Aquarium. She has also conducted real-world science field work on the invasive Asian Long Horned Beetle Eradication Program. In her spare time, Mary loves performing, hiking, and growing her own vegetables."
---
John Shiels, Special Services Educator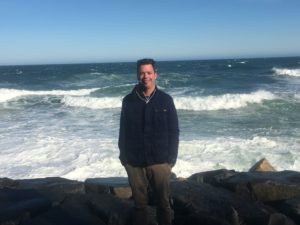 John has experience working as an environmental educator, a secondary level science classroom teacher, an aquarist and a New York State Division of Marine Resources Fish and Wildlife Technician.  He is a United States Coast Guard licensed captain. John earned his Bachelor of Science with a genetics concentration and a Master of Arts in teaching biology at SUNY Stony Brook.  At the OEEP he teaches both in-school and field science programs for k-12 students with a particular interest marine science.  John is an avid conservationist, enjoys environmental stewardship, the outdoors and any sport that takes place on ice.