Creating Healthy Schools and Communities is a five-year (2021-2026) public health initiative to reduce major risk factors of

obesity, diabetes, and other chronic diseases in high-need communities and school districts and statewide.
This program is funded by the New York State Department of Health (NYSDOH) to implement evidence-based policies, place-based strategies, and promising practices to increase demand for and access to healthy, affordable foods and opportunities for daily physical activity for all New Yorkers.
Western Suffolk BOCES Student Support Services Center (SSSC) was awarded three of the 25 grants to serve the Towns of Babylon, Hempstead and Islip while collaborating with Vision Long Island, Choice for All, and the Child Care Councils of Nassau and Suffolk Counties. Together we work with community settings (pantries, shelters, etc.), worksites, municipalities, schools and early childhood education centers to create environments that shape and sustain positive attitudes and behaviors about foods and physical activity.
The Physical Activity and Nutrition Center of Excellence, led by JSI Research & Training Institute, Inc., strengthens the initiative's collective impact by providing technical assistance, training, resources, and a network to collaborate.
Strategies
Revise, implement, and assess food service guidelines and behavioral design strategies in worksites and community settings.
Improve policies, practices, and environments for physical activity and nutrition in early childhood education settings and K-12 schools.
Adopt and implement Complete Streets policies, plans, and practices to increase opportunities to walk, bike, and roll.
Support communication and sustainability of implemented strategies.
Upcoming Events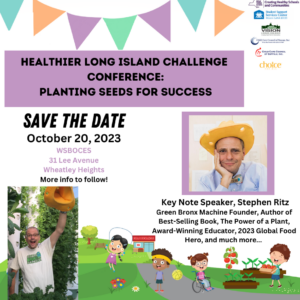 Toolkit
(more coming soon)
Food Service Guidelines & Behavioral Design
ECE Strategies
Complete Streets Policies
School Strategies
Contact Us
Susan Kessler, Program Administrator
(631) 595-6814, SKessler@WSBoces.org
Dr. Karyn Kirschbaum, School and Community Wellness Coordinator, Babylon
(631) 595-6843, KKirschb@WSBoces.org
Alicia Gibbons, School and Community Wellness Coordinator, Islip
(631) 595-6847, AGibbons@wsboces.org
Jacob Dixon, School and Community Wellness Coordinator, Hempstead
(516) 544-2955, JDixon@ChoiceForAll.org
Dana Youkilis, Early Childhood Education Health and Nutrition Manager, Child Care Council of Nassau
(516) 358-9250 x140, DYoukilis@ChildCareNassau.org
Gerry Lake, Early Childhood Education Health and Nutrition Specialist, Child Care Council of Suffolk
(631) 462-0303, GLake@ChildCareSuffolk.org
Tawaun Weber, Assistant Director, Vision Long Island
(631) 261-0242, TW@VisionLongIsland.org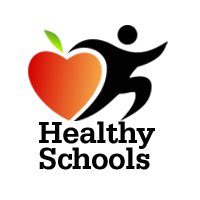 Follow us on Facebook.
Resources