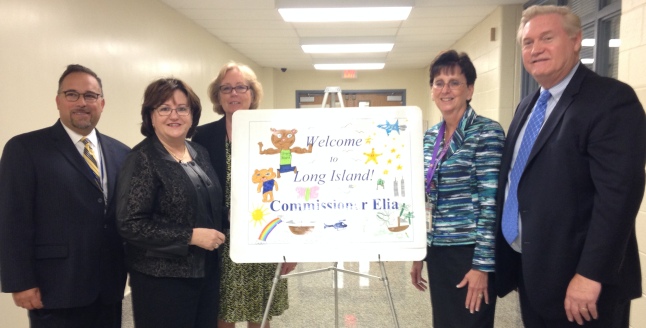 More than 100 current and former superintendents from both Nassau and Suffolk counties had the opportunity to question NYS Education Commissioner MaryEllen Elia about Common Core, student assessments and teacher evaluations for an hour on Oct. 9 at a luncheon at Western Suffolk BOCES.
Before the floor was opened to questions, the Commissioner had framed these same issues and outlined some of the measures she believes must be taken to address concerns she has heard from parents, teachers, administrators and the Regents since she was appointed to her position in July.
The event was sponsored by the Nassau County Council of School Superintendents and the Suffolk County School Superintendents Association. Regent Roger Tilles, Long Island's representative on the Board of Regents, was also in attendance.