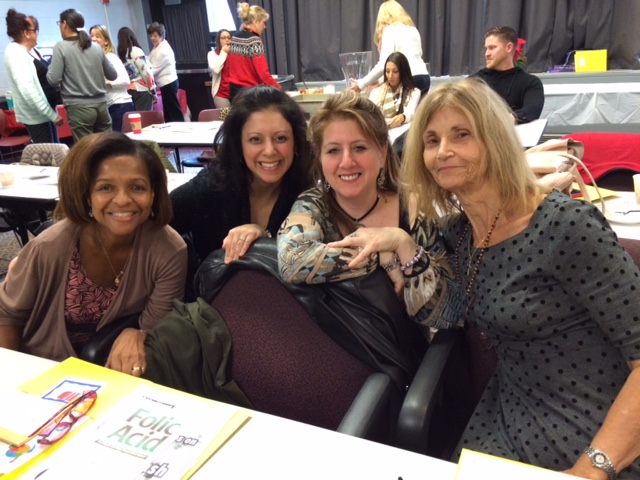 More than 130 education and health professionals recently participated in a conference on "Creating a Culture of Wellness Where We Live, Learn, Work and Play."
The event was made possible by the strong collaboration among WSBOCES-Student Support Services Center, the American Dairy Association and Dairy Council, Cornell Cooperative Extension of Suffolk County and Action for Healthy Kids (AFHK).
The key note speaker, Dr. Charles E. Basch from Teachers' College at Columbia University, identified the risk factors that impede learning as well as convincing evidence demonstrating that healthier students perform better in school. Allison Puglia from Island Harvest Food Bank focused on hunger and food insecurity on Long Island and strategies that schools can employ to address the problem Nancy Copperman of North Shore-LIJ Health System provided a case study of a successful collaboration among community partners resulting in positive behavioral and health outcomes.
Panelists representing Port Washington, Malverne, Wyandanch, and Hampton Bays School Districts and the Long Island Farmers Market from Long Beach, presented best practices and successful strategies that they have implemented. These included integrating physical activity into the school, classroom and home using Go Noodle, bringing vegetables into the classroom and school through school and community gardens, and introducing new, nutritious foods into the cafeteria.
Cornell Cooperative Extension of Suffolk County provided a nutritious and tasty lunch.
Next event is Building Champions for School Wellness on Jan. 21 at the Western Suffolk BOCES Conference Center, 31 Lee Ave., Wheatley Heights, NY 11798. Mike Gulino, coordinator of AFHK, encouraged attendees to join him from 12 noon to 4 p.m., for this free training on how to build and strengthen school wellness teams.
For more information, call (631) 595-6843 or email Karyn Kirschbaum or join us on Facebook!