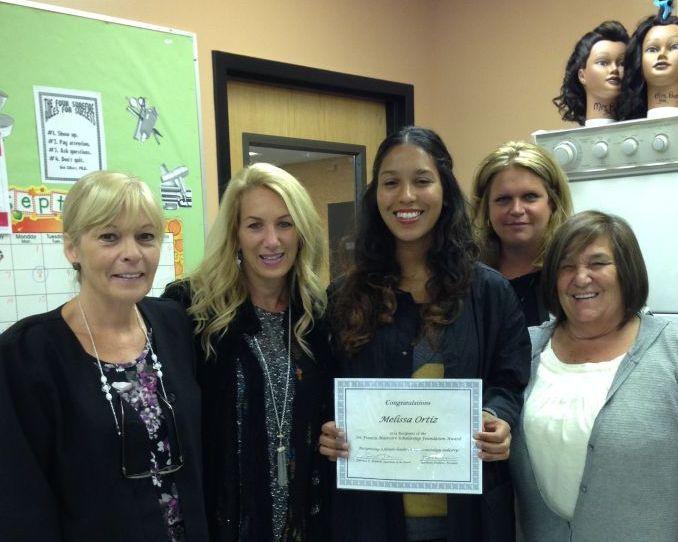 Melissa Ortiz (c.) of Pt. Jefferson Station has won a $1,200 scholarship toward tuition costs for studying cosmetology at the Western Suffolk BOCES School of Cosmetology in Northport.
She was one of 24 students across the U.S. who received the award from the Joe Francis Haircare Scholarship Foundation based on her strong commitment to complete her cosmetology education and her financial need. The foundation memorializes the life and achievements of Joe Francis, the founder of The Barbers Corporation and the franchise systems: Cost Cutters, City Looks Salons, and We Care Hair, now Regis Corporation subsidiaries.
She is congratulated by (l. to r.) Kathleeen Burke, adult instructor in cosmetology; Debra Montaruli, principal of adult career & technical education; Karen Bowden, principal of Wilson Tech's Northport campus; and Ila Gaffney, adult instructor in career services.
For more information about the School of Cosmetology for adult students at Western Suffolk BOCES, call 631-261-3600 x204 or go to www.wsboces.org/cos . BOCES also offers a program for juniors and seniors in high school to work toward their NYS license in cosmetology at Wilson Tech. For high school students, contact the guidance counselor in the home school or call Tech's admission office at (631) 425-9050.