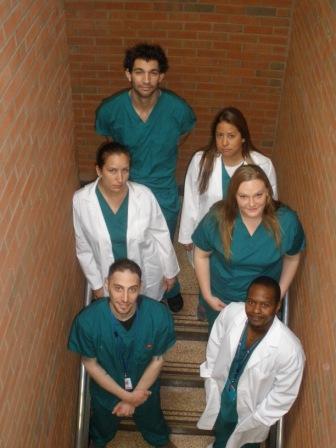 The School of Surgical Technology at BOCES received a merit award from the National Board of Surgical Technology and Surgical Assisting because 94% of the adult students in the two most recent Surgical Technology classes passed the Certified Surgical Technologist exam.
The CST is widely recognized in the health care community as the foremost credential for surgical technologists in the nation and is required for employment in many health care organizations. Graduates, including those shown at left, with this national certification have demonstrated an understanding of the basic competencies for safe patient care in the operating room.
For more information about the BOCES School of Surgical Technology or to learn how you can prepare to enter the class beginning in April 2015, call 631-261-3721 x219 or go to www.wsboces.org/surgtech.